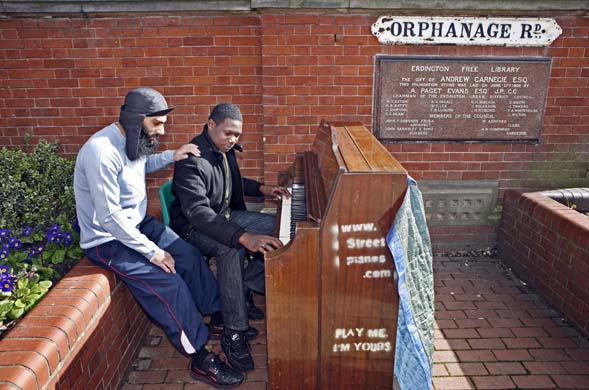 On fri 18th september the big golden midas touched wall of bristol's colston hall opens.
I'm not sure if there is anything of much interest on the other side.
I think its just a foyer. a really really big over priced one.
but nevertheless bristol is having a treat which I'm pretty excited about.
Play Me I'm Yours
by
Luke Jerram
Lots of little pianos will be dotted about the city centre for the public to enjoy.
I just can't believe we haven't thought of this before... lets keep them and have a tinkle.